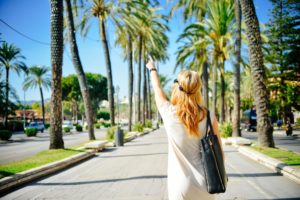 A lot has been written about the dismal state of vacation practices in America, as compared to other developed nations, like Germany or Netherlands, and for good reason. Only 53% of Americans have not taken a vacation in the last 12 months. Vacation is defined as a leisure trip of at least a week to a place that is 100 miles or more from home, and is not to be confused with taking a day or two off.
Even among those who feel that an annual vacation is an important part of their life, only 41% say they have actually been able to take it.  – Allianz Travel Insurance Vacation Confidence Index
However, not many American businesses see this as a problem. In fact, they consider it a productivity boost and even free labor, when employees take less time-off or forego all of their time-off entitlement. While employee well-being is a hot topic now, the 'vacation deficit' and resulting workplace fatigue of American exempt employees doesn't seem to be a major concern. However, evidence is clear that 'work martyrdom' is bad for businesses and has a significant negative impact, even at the macro level.
Impact of Vacation Deficit at an Organizational Level
The impact of an overworked workforce with unused vacation time is two-fold – direct financial liabilities and the effect on employees, their performance and engagement. The former is straightforward and well understood, but the latter, perhaps a little less so.
$224 billion in unused vacation liabilities is on the balance sheets of U.S. companies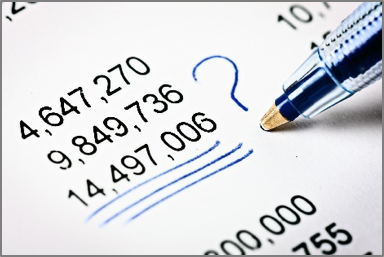 On an average, the vacation liability in America is $1,898 per employee, and in some cases, greater than $12,000 per employee. – Project: Time Off and Oxford Economics
This is not good for businesses, especially during mergers and acquisitions. Some companies have combated the ever-growing vacation liability by capping vacation carryover, or instituting a Use It or Lose It policy (in states where it is legal), or more recently, by establishing Unlimited Time Off policies. However, it is sad to note that many of these new policies have been motivated by riddance of the liability, but have done little – or in some cases, have made the situation worse – in bringing about a positive change in actual vacation practices. This brings us to the second major impact of unused vacation time – employee burnout.
Employee Burnout is Causing Additional Healthcare Expenditures to the Tune of $125 to $190 Billion per Year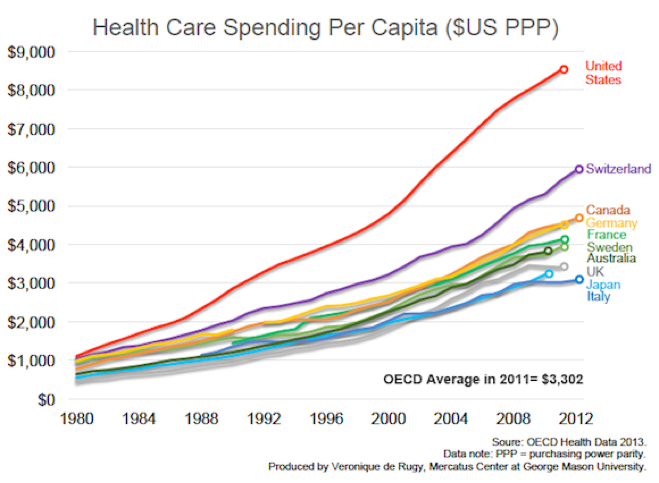 According to research by Joel Goh, Assistant professor of Business Administration at Harvard Business School, health costs in America are way higher than that of other developed countries. He has investigated factors contributing to health problems in Americans, and concludes that along with primary health problems like heart disease and high cholesterol, job-related stress also leads to secondary issues like substance abuse and work-family conflict.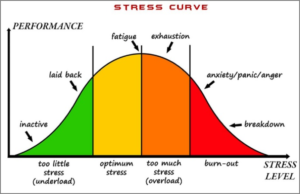 A simple way to provide a buffer against job-related stress? Some kind of 'downtime'. While a well-planned vacation has its benefits, it does not always have to be so. Like this study conducted by the University of Pittsburgh's Mind Body Center found, merely indulging in a few leisure activities resulted in higher positive emotional levels, less depression and lower stress levels.
As Charlie DeWitt, VP-Business Development at Kronos, says, "Employee burnout has reached epidemic proportions. Not only can it sap productivity and fuel absenteeism, but it will undermine engagement and cause an organization's top performers to leave the business altogether. This creates a never-ending cycle of disruption that makes it difficult to build a high-performing workforce".
Burnout is Responsible for at Least 10% of Employee Turnover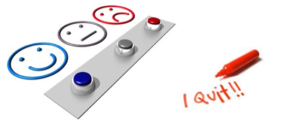 While this may seem like a very small percentage, let's examine this closely to see if that is really the case.
Average annual turnover rate for 2016 was 20.3%, according to the Management Association's Turnover Survey. Another survey of HR Leaders by Kronos Incorporated and Future Workplace showed that nearly half of them believe that employee burnout was responsible for at least 20 to 50 per cent of their employee turnover.
Going by these two findings, it would be fair to conclude that apparently, in some companies, about 10% of employees leave their jobs every year simply because of burnout and workplace stress. Let's see what that means in terms of actual turnover costs in dollar values. Jack Altman, co-founder of Lattice, a performance-management company, provides a simple way to calculate annual turnover cost.
Annual Cost of Turnover = (Cost of Hiring + Onboarding + Training + Unfilled Time) * (Number of Employees * Annual Turnover Rate)
As an example, if you are a company of 150 employees, with an estimated annual turnover of 10%, and you spend $25k per person on hiring, 10k on onboarding and training, with a lost opportunity (and productivity) cost of 50k for a single role, then your annual turnover cost is almost $1.4 million. If you were to alleviate burnout and reduce the turnover rate by just 2 percentage points, it would save you ~$300k. In other words, curtailing employee burnout would bring down turnover rates, which should in turn reduce turnover costs significantly in the long term.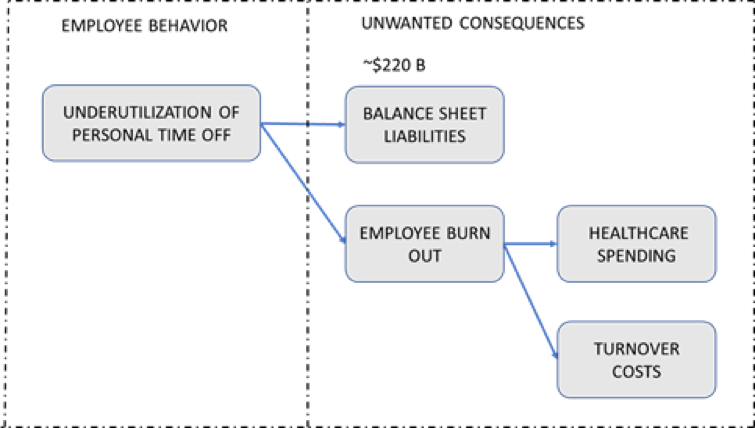 While the above-mentioned consequences form a major part of the 'lack of vacation à burnout' equation, they are by no means, exhaustive. For example, employee burnout has also been linked to decreased performance, lost productivity, and in some cases, gradual disengagement.
Could One of These 'Hard Dollar' Factors Possibly Act as a Catalyst for Change in Vacation Practices?
Employers have reduced their vacation liabilities by introducing creative, well-researched policies.  However, the issue of employee burnout remains. On one hand, companies implement wellness programs to keep their employees healthy and productive, while on the other, they have stress-inducing management policies and culture, which cause burnout. Despite in-depth research and numerous studies highlighting the negative impact of burnout on different aspects of an organization, employers are unable to find an efficient way to mitigate burnout.
A probable solution could lie in employers' answer to this question –
Which of the above factors has a significant enough impact on your organization, to warrant change in management policies and workplace culture?
Let us know by commenting below, or by taking this short 3-question survey!
Please follow and like us: