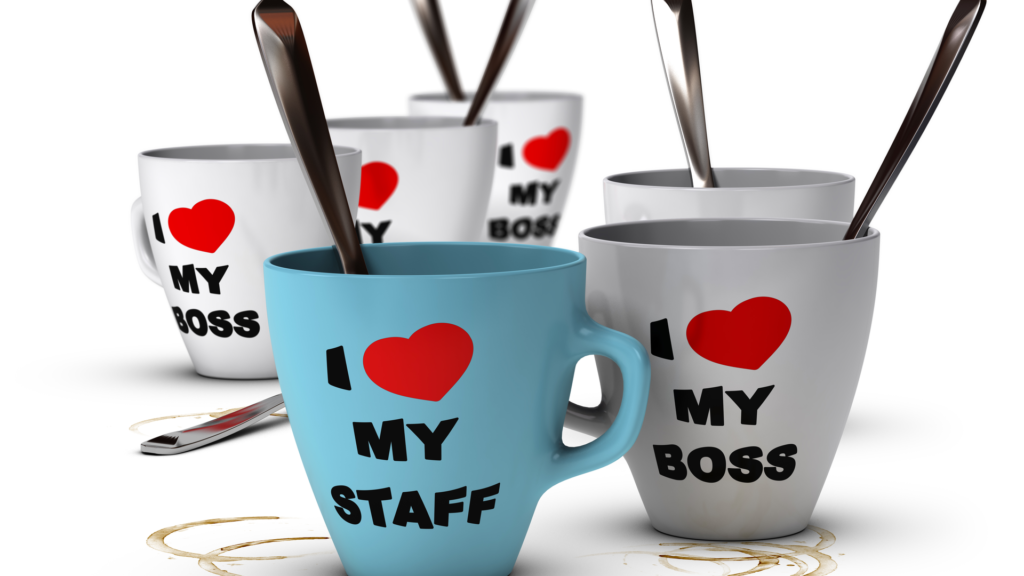 The Future of Work Didn't Happen as Planned
In 2019, the discussion on the future of work was around working with bots and robots, skills shift, and the assumption that less-educated workers would be the first to be displaced. It seemed big cities were the melting pots for thriving innovation and the place to be for job opportunities. And then the great resignation happened.
During the pandemic, many of the less demanding jobs e.g., in the service industry were eliminated first due to lack of business. But as the demand bounced back, we didn't see robots take over serving us at restaurants or in other service industries. Trying to refill those positions results in 404 errors – not found. Many may have been skills shifting, or simply don't want to return under the same terms.
The Great Resignation Becomes a Power Shift
After two years of firefighting and ad hoc changes, are we approaching the new normal, or the next hard turn of the rollercoaster? Inflation, the labor market imbalance, and the growth of the gig economy point towards more unknowns.
For many knowledge workers, it was proven that their jobs can be done from wherever there is an Internet connection. Suddenly working/living in the countryside or close to a beach sounded tempting, and an increasing number of people made the move.
The great resignation has led to a lot of soul searching in organizations and some of the reasons may hide deeper than just an opportunity to avoid commuting. Why do people really leave? There is more than one answer as four million employees leave their job per month in the US, but the pattern is clear.
From Exit Interviews to Stay Interviews
It is widely accepted that employees join companies for the salary, position, and perks, but mostly leave due to dysfunctional teams or poor managers. The leaving part seems now to be more intact than ever.
The sudden increase of remote and hybrid work greatly amplified the constant challenges that have always existed. Not all people promoted to managerial roles are naturally born people managers or adequately trained.
Organizational changes, employee turnover and the resulting new constellations make things worse as getting new teams up and running or new team members onboarded is not just a managerial task but requires leadership. How do you do this when all interactions are via Zoom, Slack channel, or email?
Turnover is more expensive than just the recruiting costs. Losing two members within a year can easily nullify a ten-person team's contribution to the company's operating margin as filling the gaps and supporting newcomers requires a lot of attention and working time. Additionally, there is an impact on the team morale. Leaving is infectious. Salary offers are increasing yet candidates are increasingly picky on values, culture, and purpose.
Simply put, talent retention is more cost effective than replacement.
Empower Your Team Leaders to Coach
Help team leaders to become managers that people do not want to leave. Counter the great resignation by focusing on human capital productivity and its key finding – the employment experience correlates with business results.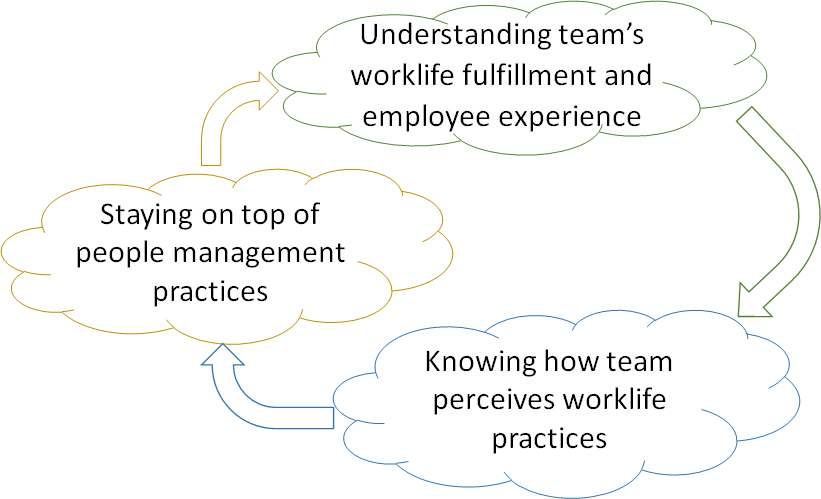 The key areas for helping managers to improve the employment experience for their team members are:
Help your leaders to better understand team members work-life fulfillment and employee experiences. Open the lines of communication. Use the digital tools available to ping the organizational climate. If possible, probe at the team level, not just at the organizational level.
Help team leaders to better understand how team members perceive their work-life practices. High achievers tend to grave coaching and opportunities to grow their skills, vertically and/or horizontally. Are your team leaders aware how their team members feel about their needs, and are desires being addressed vs. what the team leaders feel about their own practices?
Help team leaders to stay on top of their people management practices. Not only do managers need to enable growth for their players but they should be aware of their own strengths in managing their team and players too. Lastly, there is no substitute for facetime. A team meeting (in video or in person) is no substitute for one on one. A simple system to ensure that no one is left behind might prevent unwanted surprises.
Team leaders and managers now have more important role to employee experience and business culture than ever. Empower them to understand and to change dysfunctional practices for maximal employee fulfillment, motivation, and results possible.
Research-based views suggest that before anything else, employees need to 'feel physically and emotionally secure' to perform. It tells us that as 'collaboration and identity' improves, so does productivity. 'Objectives and creativity' are the factors for making the biggest change in the company's results. And the best HR practices should be applied methodically to a given situation.
For managers who are also have operative responsibilities and are not-full time people leaders, this is very abstract and too much to manage. HR must apply practical processes and tools to support real insight and action for those in managerial positions. Good managers provide employee retention for organizational health and success better than any other factor.
Please follow and like us: