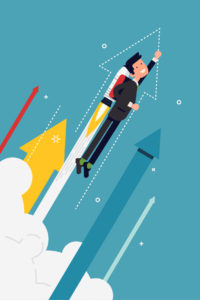 "Company culture is a key component to employee happiness and engagement, and it is the one driven by top company leaders impacting at the organizational level", says Brandon Smith, the author of The Happiness at Work Formula.
Company leaders boost company culture and decrease employee burnout through modeling and promoting the value of work-life balance.
One of the simplest methods for achieving this is to take time off. Two easy and effective ways you can promote this, by removing the stigma often associated with taking time off, are awarding for employee recognition with paid vacation and/or by simply implementing incentivized vacation use.
These actions result in reduced employee burnout and higher levels of employee engagement.
What is Culture, and How do we Change it?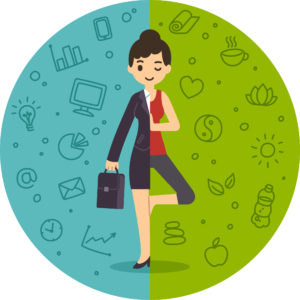 Managing a company culture is complicated, and the larger and more complex the company, the harder it becomes to manage. I have had several business owners ask me how, as an HR professional, I would go about changing their culture. As much as we would all love a culture change checklist, there are many interdependent factors to consider when trying to improve a company's culture. As Forbes points out, a company's culture is comprised of "an interlocking set of goals, roles, processes, values, communications practices, attitudes, and assumptions." The Harvard Business Review describes culture as living in "the collective hearts and habits of people and their shared perception of 'how things are done around here'." While true, these definitions are too abstract for practical use. So, companies focus on the related areas that they can measurably change. The more tangible areas of ergonomics, compensation philosophy, diversity and inclusion, training and development, health and wellness and internal processes all affect an organization's culture. And they are the typical go-to programs for HR Departments looking to change the company for the better. These areas; however, should not be their main focus. In this article, I explore and invite you to discuss the real drivers of culture change.
Traditional Culture Change Tactics Address the Symptoms, Not the Disease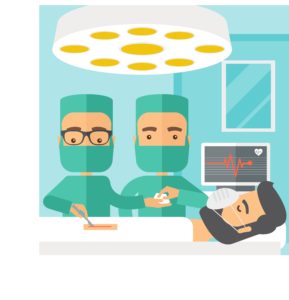 Traditionally, HR Departments have focused on a variety of initiatives ranging in size and scope from team building activities to full-blown health and wellness programs. These initiatives, if managed correctly, usually increase employee engagement for at least the short term. They do not, however, have a meaningful, lasting impact on a company's culture. Even when these initiatives are grassroots and have employee buy-in, they do not address the underlying problems with a company's culture. Think of culture change as a triage situation. You have to stop the bleeding before you can move on to physical therapy. Employee burnout, job insecurity, poor company communication and unethical or ineffective leadership should all be addressed before focusing on other initiatives. According to Arianna Huffington, founder of the Huffington Post, companies must end employee burnout, and stop looking at burnout as part of the normal cost of doing business. She also points out that a company's culture functions as its immune system, and, when culture is compromised, the business is susceptible to a negative public image.
Reflect on your company's past attempts at culture change and ask yourself:
What programs have you implemented?
Where any of those programs designed purposefully to address the real, underlying issues that hold company cultures back?
Was the participation and impact lower than you expected?
A More Effective Approach
Culture Change Starts at the Top and Must be Continuously Managed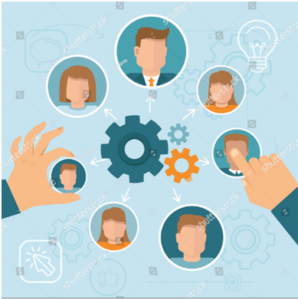 Leadership sets the tone for culture through storytelling, conversations and role modeling. Role modeling in particular is critical to establishing and maintaining a positive culture. The values that support a company's culture must be modeled daily by leadership at the highest levels. Leaders must also share their visions and be able to effectively persuade people to embrace change. A Harvard Business Review case study on culture change reveled that once the vision and values are clear, managers must enforce and reinforce the changes through their decisions, strategies, systems and operating procedures. Management must further support culture change through learning and development and through hiring the right people who exemplify the kind of company the organization wants to become. This is a never-ending effort to achieve and maintain the desired outcomes. Are you setting the right tone for your team?
Are your line managers aligning their management approach with company values?
Is your leadership team leading by example?
Do you consider burnout to be a cost of doing business, or are you ready to combat it?
Preventing Burnout Should be a Top Priority
What is burnout and what causes it?
Much scholarly research in the medical community has been conducted on employee burnout and its impact on factors that affect company culture. Social Psychologist Christina Maslach defined burnout as a psychological syndrome involving emotional exhaustion, depersonalization (cynicism) and a diminished sense of personal accomplishment. Employees may feel as though there is a discrepancy between their level of effort and the rewards they receive for their efforts. This can happen when employees do not receive the level of recognition or gratitude they feel they deserve based on their accomplishments. Professor Barry A. Farber of Columbia university identifies that employees' burnout falls into three main categories: worn-out, under challenged or frenetic (frantic).
How can Companies Prevent or Reduce Employee Burnout?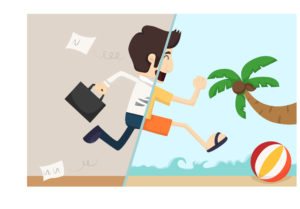 Mina Westman and Dov Eden of Tel Aviv University found through their study that vacation (time away from work) alleviates the symptoms of employee burnout by temporarily removing the employees from the causes of burnout. According to the Harvard Business Review, employees returning from work also generally have a more positive outlook and feel more energized upon returning to work from a vacation. Taking vacations also has been shown to significantly increase an employee's likelihood of getting a raise. By providing employees with ample vacation time, employers may reduce or eliminate both the causes, and ultimately the symptoms, of employee burnout.
In addition to the amount of vacation taken, the frequency of vacations is also important in preventing burnout. Workplace therapist Brandon Smith advises companies that
It is more important that vacations be frequent than that they be lengthy like with interval training. Shorter vacations that more frequently break up long periods of strenuous work keep employees from feeling underappreciated and overtaxed.
Simply providing the time off; however, might not be completely effective if company leaders do not model and reinforce the culture that embraces work-life balance. Dawn Cacciotti, President of EngageHRNow and contributing author to the book Creating Culture, shared that
Taking away the stigma of using the company provided benefits of paid time off starts with the leadership team and is driven by the organizations culture. Organizations with a culture of wellbeing openly address and educate on the importance of time off to promote physical and emotional wellbeing. Leaders at all levels should not only model the behavior but front-line managers should be instructed on endorsing time off as a means of increasing productivity, relieving stress, and ultimately driving the overall health of their staff.
How Your PTO Practice Enhances Your Culture
Does your existing PTO practice align and effectively communicate with the workplace culture you want to instill and to retain? Perhaps you have noticed negative feelings and behaviors or patterns surrounding vacation use at your company that may be impacting the way employees view their job, their boss and the company. This, in turn may be damaging your overall culture. But how can a PTO practice really impact culture? The messages you send employees through policies and programs and how they are implemented and managed are powerful. They tell employees how you view them and the work they perform, and they say volumes about your company's values. A PTO policy aimed at employee engagement, reinforced through an effective employee appreciation program can actually shiftan organization towards a positive work culture.
More Vacation Usage Equals Greater Levels of Engagement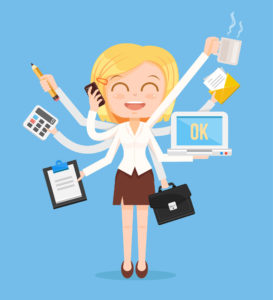 SHRM's and US Travel Association's survey findings on Vacation's Impact on the Workplace show that about 70% of HR professionals at for-profit companies agree that if employees started taking more time off, they would experience greater levels of engagement. Leaders facilitate this vacation-related engagement through encouraging employees to take vacations. Lisa Shuster, President at PeopleWorks has found in her 20-plus years of HR experience that
When employers encourage the use of PTO, they demonstrate that they care about their employees, and that they want their employees to take time away to recharge their batteries. This engenders greater loyalty, employee happiness and employee engagement.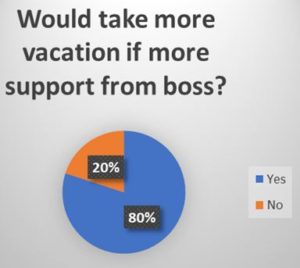 Project Time Off's State of American Vacation 2016 report illustrates this point by showing how employees' happiness increases as support from their boss increases. And 80% of employees they surveyed stated that, they would be likely to take more time off if they felt supported and encouraged by their boss.
Figure 2 taken from page 10 of Project Time Off's State of American Vacation 2016 report
Are you a people manager promoting and modeling time-off to rest and recharge? Have you examined your company's data to see if there are correlations between:
Vacation time taken vs engagement and happiness?
Vacation time taken vs performance levels?
Vacation time taken vs employee tenure and turnover?
Do you have the necessary data available to make these connections? Understanding the impact of time off on your organization's culture is essential for effective culture change.
Incentivized Vacation Use Reinforces Values and Drives Culture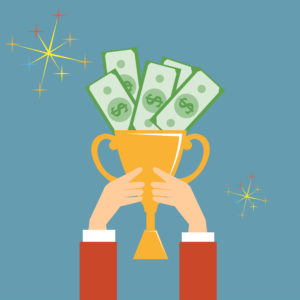 According to Brett Farmiloe, CEO of Markitor's Website Development, companies should align their perks, including paid time off, with their company values. To avoid a culture that facilitates or promotes work martyrdom, it is critical for company leaders to reward employees for their vacation use. A well-designed, guided, incentivized vacation program works to the benefit of the employee and employer. Many other companies actually pay employees through vacation bonuses, stipends or expense reimbursements if they take their vacation time. If the employees do not take time away from work, they do not get the money. When you look at the online employee reviews for companies like BambooHR and Moz, who offer vacation incentives, you can see that they are all rated very highly in the area of work life balance and company culture.
Paid Vacation Enhances Employee Recognition Programs
Employee recognition, can have a positive impact on organizational culture. SHRM's and Globoforce's 2018 survey on employee engagement efforts revealed that 86% of HR Professionals surveyed agree that employee recognition positively affects organizational culture.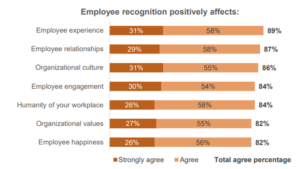 Figure 1 taken from page 7 of SHRM's Using Recognition and Other Workplace Efforts to Engage Employees survey findings report.
Several organizations, including Deloitte and the US Office of Personnel Management offer paid time off as a reward for desired outcomes. Of course, for companies with unlimited PTO policies, offering extra time off would not be effective. These companies should consider other rewards to show recognition such as vacation packages. This would take the stress of planning vacations off employees and allow them to perform at optimal levels before and after taking vacation.
Conclusion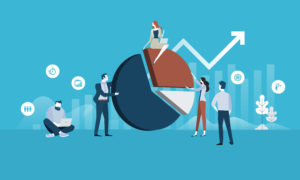 Company culture is comprised of a number of interdependent factors, one of which is how leadership addresses the problem of employee burnout. Leaders are in the best position to boost company culture and decrease employee burnout. Modeling and
promoting the value of work-life balance by taking time off and incentivizing vacation usage is the easiest and most effective place to start. But you need to make sure that your PTO program is driving the right outcomes for your business. Your PTO practices should boost your positive work culture, not hinder it.
Is your organization prepared to:
Analyze the impact of time off taken on key culture indicators?
Create an ideal vacation pattern for your employees considering duration, frequency, and timing?
Lead by example with leaders at all levels taking ample time off?
Recognize employees' achievements with PTO or with the chance to win vacation packages?
Reinforce vacation use through praise, bonuses, stipends or expense reimbursements?
We Want to Hear From You!
We would like to invite you to share your thoughts and experiences on vacation incentives that would work best to boost your company's culture. Please take our 3-minute survey, and, as a thank you, we will enter you for the chance to win a free PTO policy strategy session with an expert consultant.
Create your own user feedback survey
Please follow and like us: